About
Agri India Hackathon is the largest virtual gathering to create dialogues, and accelerate innovations in agriculture. The Agri India Hackathon is organized by Pusa Krishi, ICAR - Indian Agricultural Research Institute (IARI), Indian Council of Agricultural Research (ICAR) & Department of Agriculture, Cooperation & Farmers' Welfare, Ministry of Agriculture & Farmers' Welfare.
With India's expanding population, global climate change, and the current uncertain situation -- the future of agriculture holds the opportunities & power to reshape our lives.
The most important stakeholders from industries & government alongside India's young bright minds, creative startups, and smart innovators will build new, fast, and frugal solutions to tackle the big questions we're facing today at this national-level hackathon.
We are bringing together fresh perspectives, disruptive approaches, and cutting-edge research & knowledge. We believe in collaborative impact. Agri India Hackathon to be held online invites collaboration & participation from across the country and intersectional industries.
Objective
From the biggest names to the most exciting startups,from learning, innovating to pitching, Agri India Hackathon will unfold incredible things in a never-before virtual experience.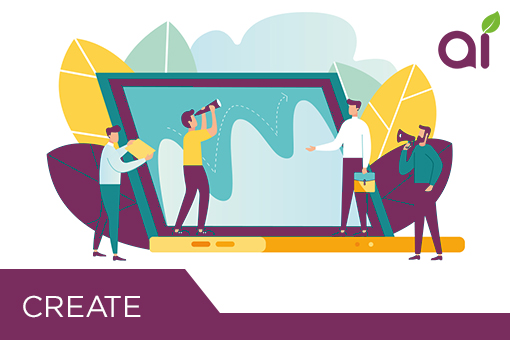 Create
Got an idea to solve the big problems in agriculture? Welcome, you belong here!
Agri India Hackathon will be a digital pool of the most exciting, innovative, and futuristic ideas to address the pressing issues with new-age technology.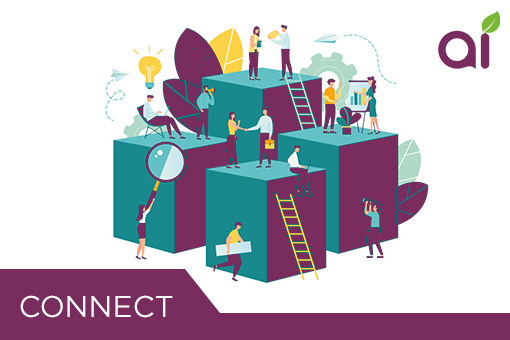 Connect
Not just startups, students & youth, but even the giants from the industry, the world's leading companies, financial institutions & policy-makers — everyone will be here!
Collaborate
And the best part — each one is building solutions, asking big questions, and learning. You will meet the best of the best people changing the agriculture, business & technology landscape.
Problem Statements
Agri India Hackathon seeks to create an impact in 5 interconnected areas to provide a roadmap for the future.
The goal: Collective impact with new-age, fast & frugal innovations to navigate these focus areas.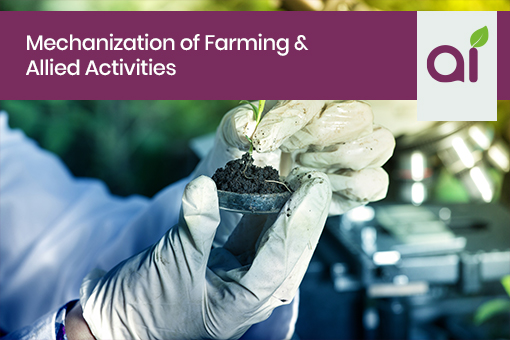 Mechanization of Farming & Allied Activities
1. Mechanized puddling, seeding, transplanting, weeding, harvesting of field and plantation crops
2. Mechanization of hilly agriculture, horticulture, protected cultivation, apiary, livestock, poultry, and fishery
3. Gender friendly small farm mechanization including powered multifunctional equipment
4. Add on, cost-effective technologies for enhancing the efficiency of existing agro-machineries.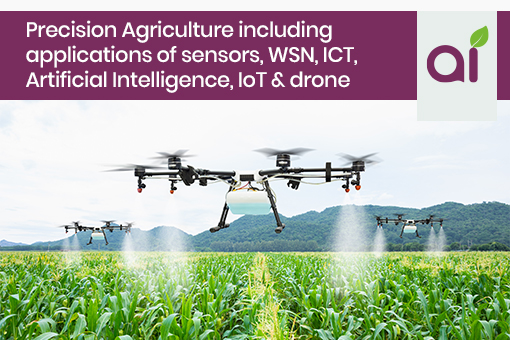 Precision Agriculture including applications of sensors, WSN, ICT, Artificial Intelligence, IoT & drone
1. Monitoring & management of water quality, soil fertility, and health, crop growth and health (pest and diseases, macro & micro-nutrients, water)
2. Variable Rate Technology (VRT) & Robotics
3. Precision livestock farming and aquaculture
4. Data analytics and digital extension including market intelligence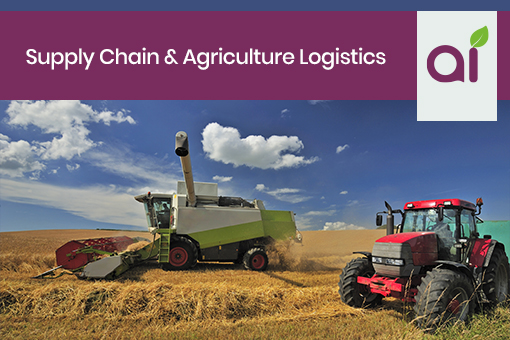 Supply Chain & Agriculture Logistics
1. Blockchain technology for traceability of agri-produce from Farm to Fork
2. Cost-effective sensor-based real-time monitoring & management of storage and transport system
3. IT-based agriculture logistics including custom hiring services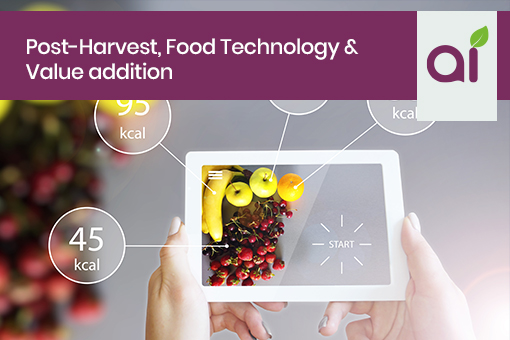 Post-Harvest, Food Technology & Value addition
1. Development of devices for assessing quality, grading & sorting, processing of agri-produce
2. Development of biodegradable and smart packaging materials
3. Environment-friendly cost-effective mobile technologies at the farm gate for processing and value addition
4. Manufacturing of functional, ethnic, alternate plant-based food and consumer products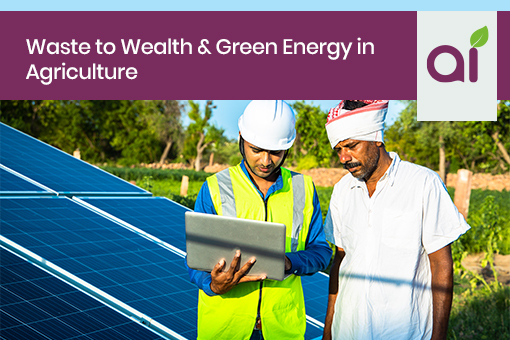 Waste to Wealth & Green Energy in Agriculture
1. Solar-powered technologies for farm operations and post-harvest drying and storage
2. Ex-situ and in-situ management of agri-residues
3. Innovative products from agro-residues
Evaluation Criteria
All the submitted applications would be reviewed by our evaluators under different focus areas. Each application will be assessed by a set of evaluators to ensure the best submission gets selected for the next round.
The applications will be evaluated on different parameters, including but not limited to the market need, novelty of the idea/innovation, stage of development, scalability, potential impact, technical & financial feasibility, commercialization capacity, the team, and the overall business plan.
The evaluators reserve the right to select or reject any submission without assigning any reasons whatsoever and without thereby incurring any liability to the participant(s) whatsoever.
Timelines

Activity
Date

Launch & Call for Applications
The call for applications will be launched on 31 December by the Ministry of Agriculture & Farmers' Welfare.

31 Dec 2020

Application Deadline

Agri India Hackathon invites participation from cross-sector innovators & ideators across 5 specific Focus Areas. These new ideas, efforts in progress, and innovations will be assessed for the next rounds leading up to the final Agri India Hackathon.

20 Jan 2021
23:59:59 hrs

Agri India Meets

Dive deep into the ecosystem with experts & leading thinkers. Learn about the big developments & opportunities in agriculture in these power-packed virtual sessions.

More details at: agriindiahackathon.com

31 Dec 2020
08 Jan 2021
11 Jan 2021
18 Jan 2021
03 Feb 2021
04 Feb 2021
05 Feb 2021

Registration Round Result Announcement

This is the first round of selection from the pool of bold, innovative, and frugal ideas presented to our jury.  

27 Jan 2021

Agri India Hackathon

For 3 days, we will create an immersive virtual environment for participants to exclusively work on their ideas. From 1:1 mentoring sessions to spirited discussions, brainstorming, and conversations, the selected participants will have many opportunities to connect, learn, and work with our seasoned mentors.

03 - 05 Feb 2021

Announcement of Finalists

After analysing the ideas turned into actionable plans alongside the mentors, a shortlist will be announced for the final round of the Agri India Hackathon.

08 Feb 2021

Grand Finale

The shortlisted participants will present their final solution to tackle agriculture-related challenges at the finale.
24 innovative & resilient ideas will be awarded a cash prize along with support & recognition from the participating partners to move the concept towards action.

17 Feb 2021
Rewards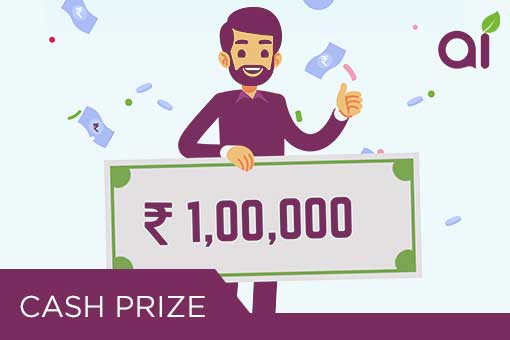 Cash Prize
24 best innovations from different focus areas will be awarded a cash prize of INR 1,00,000 each.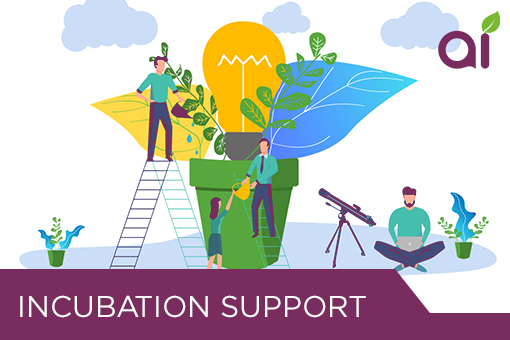 Incubation Support
The winning innovations will get an exclusive preference for incubation support, pre-seed & seed-stage funding of 5 Lakhs & 25 Lakhs respectively at any one of the 29 RABIs, subject to assessment by the independent RABI.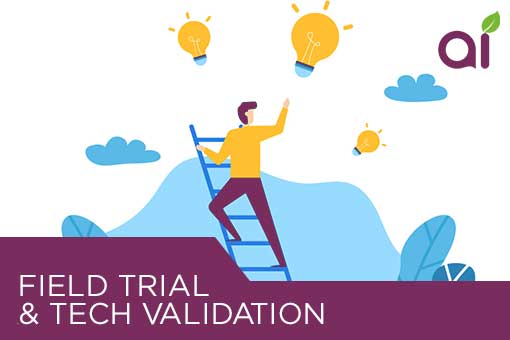 Field Trial & Tech Validation
The winning innovations will have the opportunity of field trial and also access technology validation from our network of institutions (if they opt for incubation support)
Terms & Conditions
A. Eligibility
Indian nationals only.
Students studying at any Indian university/ institute.
Start-ups, farmers, and professionals/ employed individuals.
Solo founders, entrepreneurs, and other individuals.
B. Application Submission
The Agri India Hackathon is organized by ICAR - Indian Agricultural Research Institute (IARI), Indian Council of Agricultural Research (ICAR), Ministry of Agriculture & Farmers' Welfare, henceforth called as 'Organizers'.
Incomplete applications will not be considered.
All entries obtained through unauthorized sources or which are incomplete, illegible, mutilated, altered, reproduced, forged, irregular, or fraudulent in any way or otherwise not in compliance with the rules are automatically void.
The form should either be submitted in English.
It is strongly advised not to wait until the deadline for the submission of entries. Organizers shall not be responsible for non-receipt of entries on account of server errors/ traffic.
The organizers reserve the right to select or reject any submission without assigning any reasons whatsoever and without thereby incurring any liability to the participant(s) whatsoever.
Applicants should avoid uploading any proprietary information on the platform as the submitted entries shall be shared with evaluators & mentors for the purpose of evaluation & mentoring. Organizers do not take any responsibility in case of patent right(s) violation(s) if the innovation(s) submitted is awaiting patent or is in the process of patent filing.
The participants represent that the submission is original, and is not copyrighted by anyone or any firm. The participants also represent that the submission contains no violation of any existing copyright or another third party right including but not limited to copyrights, patents, trademarks, service marks, trade secrets or other proprietary rights or any material of an obscene, indecent, libelous or otherwise unlawful nature and does not infringe the rights of others. The participants are solely responsible for the accuracy of any information and conclusions contained in their respective submissions. Further, the participants understand that any submission in violation of the instant clause shall stand disqualified, without any intimation to the participants.
The organizers shall be entitled to, without limitation, publish the submissions (or part(s) thereof) on their promotional materials, including but not limited to websites, their newsletters or any other publications; without payment of additional consideration, except where prohibited by law.
Organizers reserve to cancel the competition or modify the rules, dates of the competition anytime. The Organizers shall have no liability whatsoever for any inconvenience/loss directly or indirectly caused to any Participant due to such modification of rules/cancellation of competition and the Participants shall accordingly not be entitled to raise any claims pertaining to the same.
Once the participants have made submissions on the platform, they shall have no claim even in the event of stoppage/cancellation of the competition.
Removal/ voluntary withdrawal of members from any team is not encouraged. No other form of team modification will be entertained at any point.
Teams shall maintain detailed documentation of their idea and solution at all stages of the hackathon for reference and record purposes. The organizers reserve the right to review these documents any time during the event.
Any decision by the organizers on any aspect of the hackathon at any point of time during the course of the event is final and binding to all the participants, without any reservations.
The Participants shall indemnify and keep indemnified organizers against any claim raised by any party regarding the submission made by the participants. The participants shall be liable to indemnify the organizers for all costs and expenses they may have to incur against such claims.
The Participants shall preserve the confidentiality of all communication & information and shall not use the same for any other purpose whatsoever.
If any question, dispute or difference (hereinafter referred to as a 'Dispute') between the participant and the organizers hereto arises, the decision of the Director, ICAR - IARI will be final and binding
C. Communication
Go through the FAQs carefully, should you have any queries.
You can write to us at connect@pusakrishi.in The team will respond back as soon as possible.
During the Hackathon, the team leader shall be considered as the Single Point of Contact for all engagements & communication by the organizing committee. Furthermore, the team leader cannot be changed during the course of the hackathon.
All the results, announcements, and updates will be shared on our website. Email updates will be sent to concerned participants wherever required.
All communications between the Organizers and team leader will be done through the registered email only. This will be the only form of communication and any other forms of communication will not be entertained.
D. Prize
Taxes on the prize money will be the sole responsibility of the winners. Prizes may be subject to tax reporting and other purposes. The winner agrees to provide necessary information to affect the same and to fully cooperate in fulfilling all applicable legal requirements. Taxes on the prize money will be applicable as per the rules on the day of disbursement.
Mode of payment - The prize money will be transferred to the bank account of the winner. Bank account details must be shared after the results are announced.
Attend
More than 40 speakers in these power-packed sessions will be discussing the today & tomorrow of agriculture. Agri India Meets will create meaningful conversations & connections with the most important people in agriculture — from businesses, startups, industry to policy, education, media, and others.
These virtual events are free & open-for-public
Click here to sign up for Agri India Meets
Click here to learn more about the Agri India Meets agriindiahackathon.com
| Meet | Topic | Date |
| --- | --- | --- |
| Agri India Meet 1 | Future of Farm Mechanization & Precision Farming | 30th Dec 2020 |
| Agri India Meet 2 | Insights on Post Harvest, Food Technology & Value Addition Recent Developments | 8th Jan 2021 |
| Agri India Meet 3 | Farm to Fork: Market Linkages, Supply Chain & Logistics | 11th Jan 2021 |
| Agri India Meet 4 | Start-up Stories: Actions for Atmanirbhar Bharat | 18th Jan 2021 |
| Agri India Meet 5 | Industry Connect: The Business of Agriculture | 3rd Feb 2021 |
| Agri India Meet 6 | Investor Connect: Money Matters | 4th Feb 2021 |
| Agri India Meet 7 | Insights with Policymakers | 5th Feb 2021 |
FAQs
What will happen at Agri India Hackathon ?

Agri India Hackathon is a virtual event nurturing new ideas & innovations in agriculture. The program is primarily divided into 2 parts:

Agri India Hackathon: This is a nation-level hackathon where innovators, students, startups, and others would be competing against each other at different stages Each winner will receive a cash prize of INR 1,00,000 along with preference in incubation & funding by our agribusiness incubators called RABIs.
Agri India Meets: These are free & open for all online events where experts, thought leaders, startup founders, mentors, corporates & innovators will come together to deep dive and get a better understanding of the changes, opportunities & challenges in agriculture, business, and technology. Anyone can be a part of these online sessions by signing up .

Do I need to pay any money to register for the Hackathon?

No. You do not have to pay anything to anyone to register yourself for Agri India Hackathon .

Can my entry be disqualified for some reason?

Incomplete applications or applications with inaccurate information will automatically be disqualified. Make sure that you fill all the fields accurately.
If any participant/ participating team is found violating the terms & conditions, they can be disqualified. The decision of Pusa Krishi & mentors will be final.

What will the winners get?

24 winning innovations will be selected. Each winning applicant/team will receive a cash price of INR 1,00,000 along with preference in incubation & funding support by any one of the 29 RABIs (subject to assessment by independent RABI)

I have two ideas. Can I submit two applications?

No. In the case of multiple entries by an individual/ team, only the last submitted entry will be considered.

What are the exact dates of application submission and subsequent rounds?

Please click here to learn more about the Timelines.

How will I know if my application is selected/ rejected?

All applicants will receive regular email communication from the Organizers throughout the event.

We're already working on our idea and are running a startup. Are we eligible for this?

Yes, Agri India Hackathon is open to the idea stage, prototype, Minimum Viable Product (MVP), and commercialized startups also.

What kind of solutions/ ideas are you looking for?

We are looking for simple & effective innovations and also frugal solutions to a variety of agricultural problems under these focus areas.

If you have already received any grants-in-aid or support for this particular innovation (that you are applying) under any Government of India or State Ministry scheme/ policy, then you are not eligible to apply for this hackathon.

Can solo founders/ individuals apply for Agri India Hackathon ?

Yes

How will you conduct the selection rounds and final pitching?

All the participants will submit their innovations through our online Registration Form
On 27 January 2021, the results of the application round will be announced. All the applicants will receive email communication regarding the selection or rejection of their application for the next round.
The Agri India Hackathon will take place from 3 - 5 February 2021 where the selected participants will receive online mentoring from Mentors. All the details regarding the presentations, submissions, mentoring schedules, requirements and guidelines etc will be communicated by the Organizers at every step of the event.
The shortlist for Grand Finale will be announced on 8th February 2021
The Grand Finale will take place on 17 February 2021 where the finalists will present their innovations & ideas in front of a panel of Jury and 24 best innovations will be selected as Winners.

Who will review my application?

All the submitted applications will be carefully reviewed and assessed by our jury members which include industry experts, academicians, educators, and other thought leaders of the agriculture sector.

What kind of mentorship support will we get during Agri India Hackathon?

All the selected participants/ teams will receive 1:1 mentoring & guidance from our esteemed mentors from 3 - 5 February 2021. These sessions will help you inrefining your idea/ innovation for the next level.

Will I get feedback/ advice on my application?

Unfortunately, considering the volume of applications we will receive, we are unable to provide detailed feedback on each submission. If you make it to the hackathon round you will receive mentoring and guidance from our mentors.

Can we edit our application after submission?

An application cannot be edited once submitted.
Contact
Pusa Krishi, ICAR-IARI is an initiative to encourage and support agriculture-focused startups at ICAR-IARI, New Delhi.
Write to us at: connect@pusakrishi.in
Call at: +91-11-25843542, +91-11-25843553
More details at:
www.agriindiahackathon.com
www.pusakrishi.iari.res.in