About
India is a synonym for diversity. It has a vast expanse of people, culture and traditions, and food is one of the common connections that binds them. A wise person once said, 'There is no love more sincere than the love for food'. Every dish has significance and cultural roots, from Kashmir's Rogan Josh, Gujarat's Dhokla, Tamil Nadu's Pongal to Arunachal Pradesh's Thukpa.
To reflect on India's rich culinary heritage and understand the value and significance of what it can offer to the world in terms of taste, health, traditional knowledge, ingredients, and recipes, MyGov in collaboration with IHM, Pusa is organizing 'YUVA PRATIBHA – Culinary Talent Hunt'
With an aim to create awareness and increase the production and consumption of millet, the year 2023 has been declared by the United Nations as the 'International Year of the Millets', following a proposal by India, which wants to position itself as a global hub for millet. Millets have been an integral part of our diet for centuries. In addition to a plethora of health benefits, millets are also good for the environment with low water & input requirements. Millets are an excellent source of dietary fiber, vitamins, and minerals, making them a healthy addition to any diet. With the increasing demand for healthy and sustainable food options, incorporating millets into culinary creations is a great way to promote their benefits and awareness.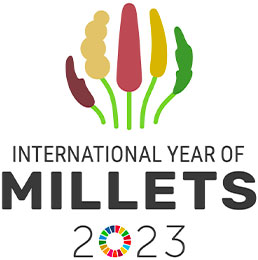 To mark this occasion, we are organizing a cooking competition based on Millet under Yuva Pratibha. The objective of this competition is to promote the use of millets as a staple food with good taste and looking beyond Millets as being healthy and sustainable.
Culinary Talent Hunt is a great initiative for citizens across India to display their culinary talent and skills and gain national recognition. If you aspire to be New India's emerging chef, then participate in the 'YUVA Pratibha - Culinary Talent Hunt' and show your culinary skills.
The purpose of this is to bring out the lost recipes and promote the culinary talents of young and aspiring chefs and home cooks. The fusion of millets in this competition provides a unique opportunity for participants to showcase their creativity and innovation in cooking with healthy and sustainable ingredients, promoting awareness about their versatility.
Aim/ Objective:
To promote culinary talent of Indian youth.
To create awareness of the contribution of nutri-cereals (millets) for food security and nutrition.
To promote national outreach of millets.
To incorporate millets in food preparation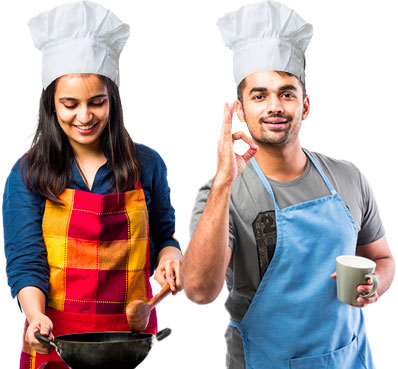 Technical Parameters:
Dish/Recipe should be home cooked, where preferably millets to be used as one of the ingredients
For each level of the competition submitted entry should be original.
For the 1st level, participants have to submit 3 photographs in high resolution in PDF format:
i) Photo of the ingredients Used in the dish (size should not exceed 4 mb)
ii) Photo of the dish prepared by him / her (size should not exceed 4 mb)
iii) Photo of him / her along with the dish (size should not exceed 2 mb)
Description of the Dish should be precise and clear with all the steps involved. (Word limit: Max. 250 Words).
Video should be Original with the proper Introduction of the participant which include Face of the participant, Name, Location, and the details of the Dish participant is going to prepare with the complete cooking process.
It should be a fresh Video not an old video, available on any Social Media platform.
Selected participants must carry the region-specific ingredients along with them for the Finale (if used during preparation).
Participant has to prepare the same recipe during the final round.
STAGES:
The competition will be divided into Four Rounds:
Round 1 (Qualifying Round)

Submissions will be online on MyGov platform in which the selection committee will choose the "MILLET MAGIC DISH" based on the photo's recipe card (as per the format given).
Submission of Photos and Millet based recipes concepts encircling Indian regional cuisine, influences, methods and ingredients/ Lost recipes encompassing the Indian regional Cuisine / Fusion Recipes using the Traditional Indian Ingredients and Methods of cooking.
Participant can choose any one (1) Course to be prepared: Snack – Vegetarian or Main Course Dish or Dessert (meetha)
Top 500 participants will be chosen from the total number of entries received on the MyGov platform.
Participants will qualify for the next round, based on the Marking done by the Jury.

Round 2 (Prerequisites)

500 selected participants will move to the 2nd round of the competition, where they will submit their video while preparing the dish (maximum of 3 minutes duration mentioning the ingredients used along with the full process/ method to prepare the dish).
The Videos will be reviewed by the Selection Committee and the Best 100 Entries will be eligible for the 3rd Round.

Round 3 (Viewer's Choice)

The Jury (Executive Chefs) will select 25 participants from a pool of 100. These 25 participants will qualify to the 3rd Round - Viewers' Choice Round.
25 contestants in the 3rd round will be reviewed further through a Viewer's choice round in which citizens will vote for their favorite Participant.
Weightage for 3rd round (30% - Public voting; 70% - from Jury marks)
Best 15 Participants will be selected for the Final Round.

Round 4 (FINALE)

Top 15 Participants will compete for the Finale and will prepare the Dish LIVE (which they have submitted already in writing + video) in front of Judges and audience.
Top 3 Participants will be Selected by the Final Jury.
Top 3 Participants to receive Cash Prize + Trophy + Certificate of Recognition.
Remaining 12 participants to receive INR. 5,000/- as cash prize.
TIMELINE:
| | |
| --- | --- |
| Start Date | 12th May 2023 |
| Last Date of Submission | 31st October 2023 |
| 1st Level of Screening will be based on the Photo Submitted | To be informed |
| Call for Videos from the Selected Participants | To be informed |
| 2nd Level of Screening (On the basis of the Videos Submitted) | To be informed |
| Selection of Top 25 (Out of 100) by the Executive Chefs | To be informed |
| Viewer's Choice Round for the Selected 25 Participants | To be informed |
| Final Round in New Delhi | To be informed |
Please Note: The above-mentioned timeline can be updated. Participants need to have a regular check on the content for all the updates.
AWARDS & RECOGNITION:
Winners will get a cash prize and a Certificate of Recognition:
| S.No. | Winners | Rewards |
| --- | --- | --- |
| 1 | 1st Prize | INR. 1,00,000 /- + Trophy + Certificate |
| 2 | 2nd Prize | INR. 75,000 /- + Trophy + Certificate |
| 3 | 3rd Prize | INR. 50,000 /- + Trophy + Certificate |
| 4 | Consolation Prize (12 remaining participants in final round) | INR. 5,000 /- each |
MENTORSHIP:
Top 3 winners will be mentored by Executive Chefs for a period of 1 month with a mentorship stipend, if the winner's city is different from the city of the Mentor.
Assessment Criteria:
Contestants will be judged on the following criteria:
Composition (major use of millets)
Simple to prepare & acceptability
Presentation & general impression
Originality/Innovation
Correct professional preparation
** The judge's decision will be final.
Click here to view the Guidelines for the Photo & Video Submission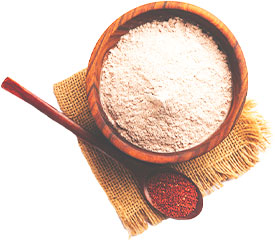 TERMS & CONDITIONS:
The contest is open for all Indian citizens, except the employees of the MyGov and the current Faculty and students of IHM.
All Participants must be between the age group of 18 to 40 years.
All entries must be submitted on the MyGov portal. Entries submitted through any other mode will not be considered for evaluation.
The participant should ensure that his/her MyGov profile is accurate and updated, as organizers would use this for further communication. This includes details such as name, photo, complete postal address, email ID, and phone number.
Participant & profile owner should be the same. Mismatch will lead to disqualification.
The entry must not contain any provocative, objectionable, or inappropriate content.
Submission of the dish (Photo/Video) must be original and should not violate any provision of the Indian Copyright Act, 1957. If any entry found infringing on others, the entry will be disqualified from the competition.
Selection process will be based on Photo submission – Video presentation – Voting – Jury selection.
The winners will be declared by way of announcing their names on the MyGov blog page after every level.
Organizers reserve the right to reject any entry that does not feel is suitable or appropriate or which does not conform to any of the conditions listed above.
By sending the entries, the Entrant accepts and agrees to be bound by these Terms & Conditions mentioned above.
In the event of unforeseen circumstances, organizers reserve the right to amend or withdraw the competition at any time. For the avoidance of doubt this includes the right to amend these terms and conditions.
A participant can submit only once. In case it is found that nay participant has submitted more than one entry, all his/ her entries will be considered as invalid.